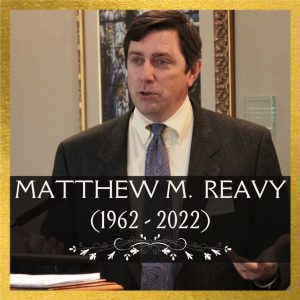 The faculty and staff of the Weinberg Memorial Library are deeply saddened by the passing of Matthew Reavy, Ph.D., Associate Professor in the Department of Communication and Media at The University of Scranton.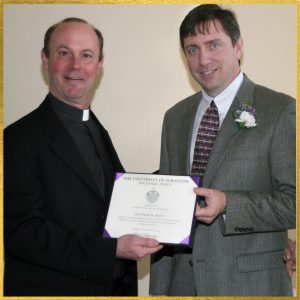 After earning both his bachelor's degrees in Communication and Philosophy and master's in English from Scranton, Dr. Reavy spent almost 25 years serving the University. An innately passionate professor, when not inspiring students or spending time with family he was acting as faculty adviser to The Aquinas, contributing to a multitude of committees, or authoring books on journalism. Dr. Reavy was an invaluable and loving husband, father, educator, and person. He will be dearly missed.
Friends and colleagues may call today, February 8, from 4 p.m. to 7 p.m. at Harold C. Snowdon Funeral Home Inc., 140 N. Main Street, Shavertown. The University will be holding a Mass tomorrow, February 9, at noon (location forthcoming).
Contributions can be made to the Matthew Reavy, Ph.D., Scholarship Fund at The University of Scranton, online at scranton.edu/makeagift or mailed to University Advancement, University of Scranton, 800 Linden Street, Scranton, PA 18510.