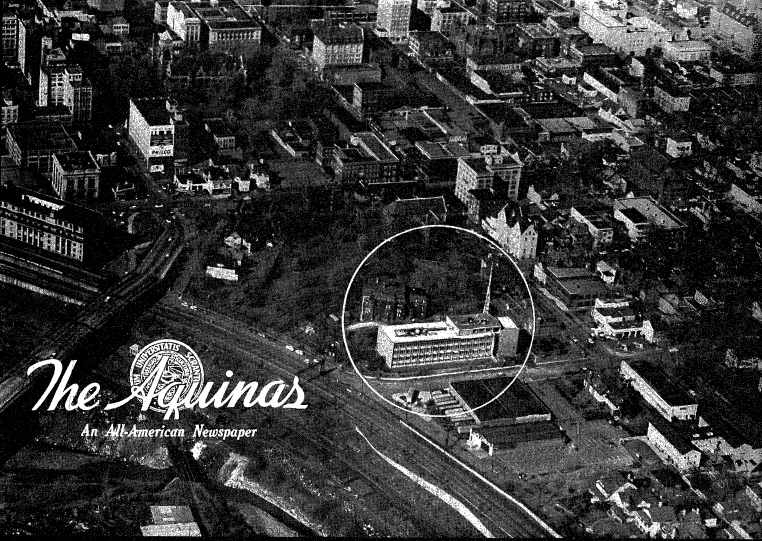 Yesterday's naming ceremony for the beautiful new Loyola Science Center had us thinking about its older counterpart across the street – Loyola Hall.  At the time of its 1956 dedication, Loyola Hall was considered a model of modernity, a "wonderland of science." Costing just over $1.1 million, it brought together the University's four science departments – engineering, physics, biology, and chemistry – under one roof, and even provided a penthouse suite for the University's radio station.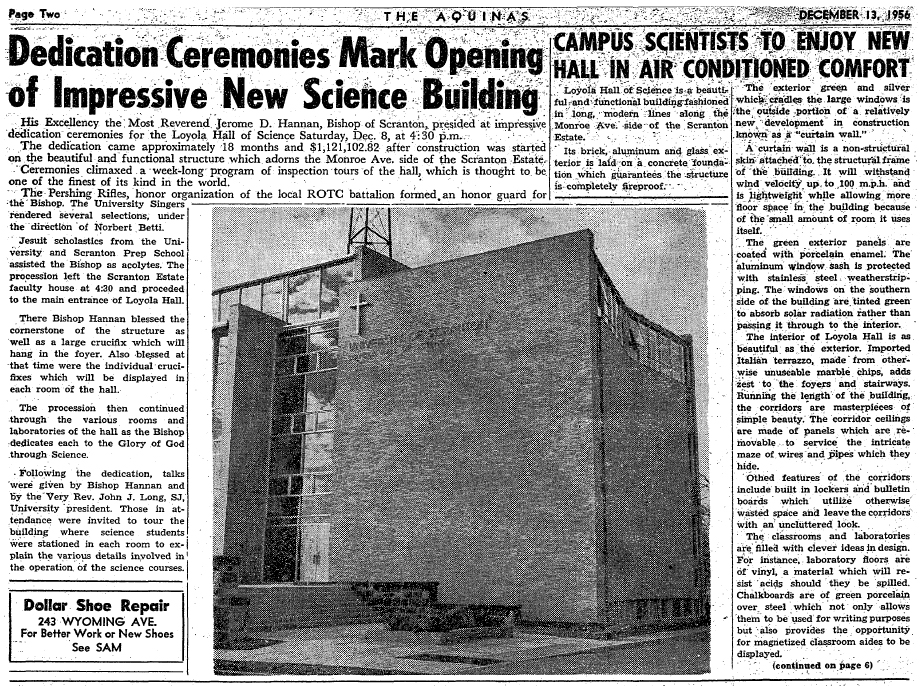 At yesterday's ceremony, speakers stressed how the glass walls in the new Loyola Science Center would make the process of science visible and open to all. But in 1956, different materials excited the community's attention: an Aquinas article highlighted Loyola Hall's Italian terrazzo floors and stairways, vinyl laboratory floors, and green porcelain and steel chalkboards.  Lockers and bulletin boards lined the halls, and best of all, the University's scientists could enjoy the luxury of air conditioning as they studied and experimented.
Loyola Hall was the first step in an ambitious plan to construct a true campus for the University on the site of the Scranton Estate.  Then, in 1956, it was a symbol of things to come, a visible testimony to the brightness of the University's future. Today, it is a vestige of another time, a reminder of how much the University has grown.
The University plans to raze Loyola Hall sometime in the next few years, when Loyola Science Center is complete and fully occupied.  For us, though we're excited about the new building and look forward to a better view of the Estate, there will always be something special about that plot of land behind the Monroe Avenue wall.