It's December, and the holiday season is in full gear here at the Library.  Our lobby is decked with boughs of garland; our study spaces are filled with students dreaming of a white Christmas; and the smell of Java City peppermint mocha fills the air.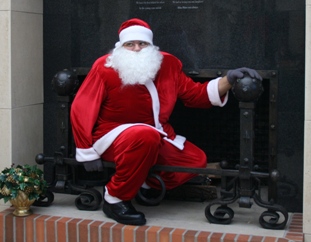 Of course, it wouldn't be Christmas at the Library without the one and only Santa Claus.  We're thrilled to announce that St. Nick will be dropping by again this year, and he has graciously offered to pose for portraits with our students, faculty, staff, and community members.  Santa will be in the Heritage Room on two different days this year: Thursday, December 3, from 11:30am – 4:00pm, and Friday, December 4, from 2:30pm – 6:00pm.
You can get a framed photograph of you with Santa for a $7 donation!  All funds raised will go to help bring the magic of Christmas to a young boy in our community.
On your way up to the Heritage Room, don't forget to stop by our Christmas Tag Sale in the lobby.   You'll find decorations, CDs, and unique gifts all available for affordable prices.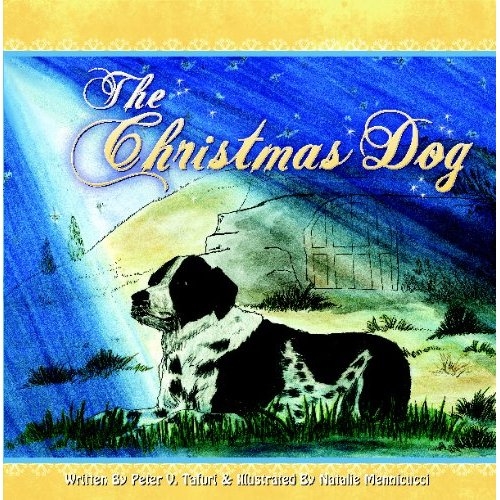 As an added bonus this holiday season, the Weinberg Memorial Library is also excited to welcome local author Peter V. Tafuri, who will sign copies of his new children's book, The Christmas Dog.   The book tells the heartwarming story of a stray dog who helps Mary and Joseph on the first Christmas.  Mr. Tafuri will be in the Heritage Room with Santa on Thursday from 11:30am – 4:00pm and Friday from 2:30pm – 4:30pm.  Bella, the Christmas Dog herself, won't be joining us at the Library, but you can meet her (and have another chance to get your book signed by Mr. Tafuri) later that night at First Friday.  Bella will be at St. Luke's Episcopal Church (232 Wyoming Avenue in Scranton) from 6pm-9pm.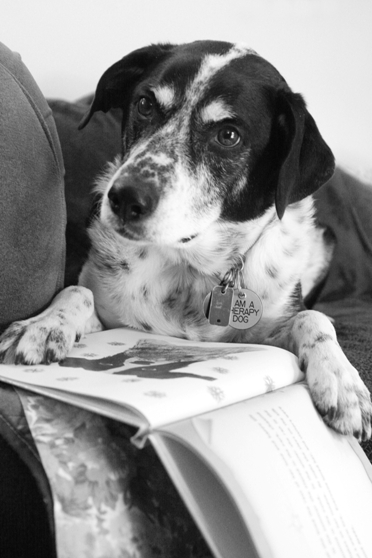 Side note for animal lovers: In real life, Bella is a rescue dog who likes to help kids learn to read.  You might also see her around the community, showing off her dancing skills to raise money for the Humane Society.