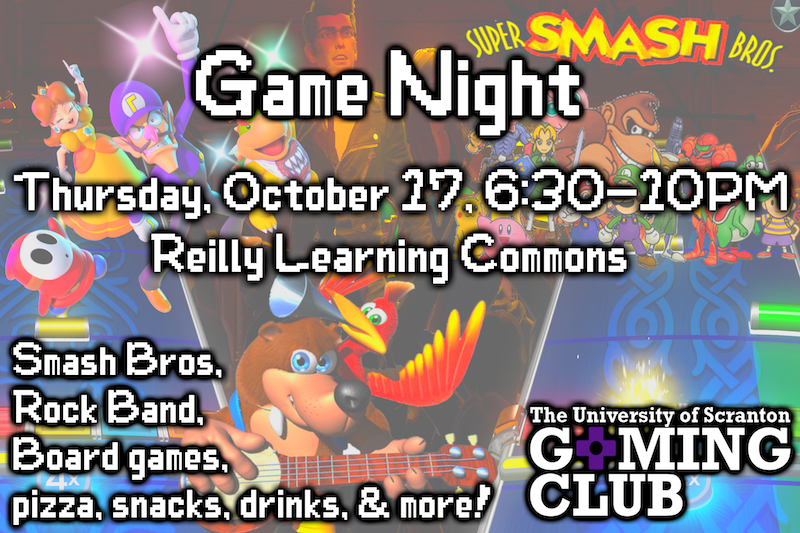 The Library will be hosting a Game Night in the Reilly Learning Commons tonight, Thursday, October 17th from 6:30-10:00PM. Some of the games available are MarioKart, Super Smash Bros., Rock Band, Just Dance, and a variety of new and exciting board games!
Have games of your own? Students are encouraged to bring their favorite board games and card games to enjoy with friends!
Free Pizza, Soda, and Snacks will be provided! All students are invited to join in the fun!
Sponsored by the Weinberg Memorial Library and the University of Scranton Gaming Club