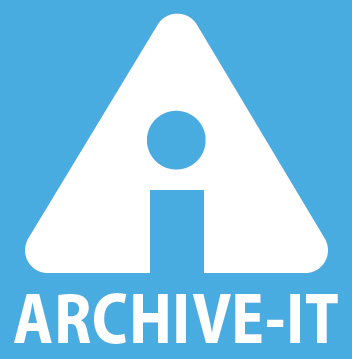 Thanks to combined support from the University of Scranton's Academic Affairs and Planning and Information Resources divisions, the Weinberg Memorial Library has partnered with Archive-It (a subscription service from nonprofit Internet Archive) to capture and preserve University-related websites for the enduring future.
Part of the Weinberg Memorial Library's mission is to "preserve and promote the history of the University," and our University Archives has long collected and preserved photographs, documents, and other records from the past.
Increasingly, though, our students, faculty, and staff communicate using dynamic digital media instead of paper or film. For example, the University's undergraduate catalog is no longer a print publication but a database, and instead of finding printed newsletters in our mailboxes, we get our weekly University news digitally via Royal News. And unfortunately, this kind of web content is surprisingly vulnerable to digital degradation and loss over the long term.
We could preserve a paper version of that dynamic information (say, by printing out Royal News each week) or take a PDF or image screenshot of it, but in doing so we'd lose its interactivity and searchability. Ideally, in the future we'll want to be able to access archived web content the same way we access it now — that is, by browsing and searching.
That's where web archiving comes in. Archive-It's web archiving service allows us to crawl and capture web pages in ways that preserve their dynamic and functional aspects – including active links and embedded media like images, videos, animations, and PDF documents.
We're certainly not the first ones to recognize the importance of web archiving in higher education. 97 other colleges & universities have already signed on with Archive-It, including fellow Jesuit universities Georgetown, Creighton, and Marquette, and fellow Pennsylvania schools Penn State, Drexel, and Bucknell. Several universities have created web archives that document important topics or events, like the American University in Cairo's January 25th Revolution project or the University of Virginia's collection of web and social media content relating to the resignation and reinstatement of President Teresa Sullivan.
Here at the Weinberg we plan to focus our early web archiving efforts on our own University web content (like our main website and our athletics site) and the University-related social media sites (like our YouTube channel and many Facebook pages) where our community shares its stories. Over time, as we develop expertise (and hopefully secure recurring funding!), we'll work with faculty to identify and explore the possibility of collecting external websites relevant to current and future scholarship at the University of Scranton.
Our first step, though, is to seek input from our campus community regarding what is most important to preserve for the future. We invite members of the University community to send us questions, concerns, or suggestions. Take a peek at our first experimental crawls, and let us know if you'd like to be involved in web archiving at the University of Scranton!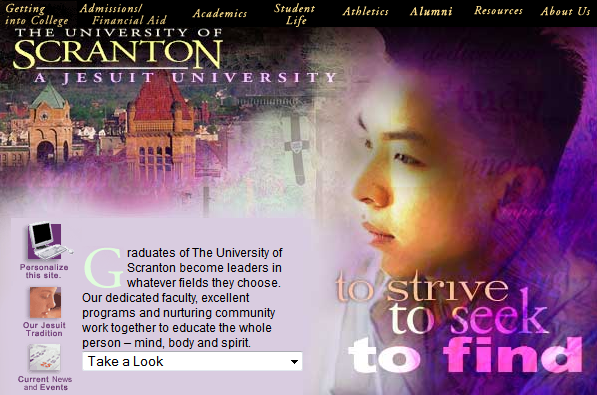 Internet Archive's
Wayback Machine
has some snapshots of the University website dating back to 1998. With Archive-It, we can periodically and systematically capture and preserve the
entire
University website – and any other related web content our community needs.