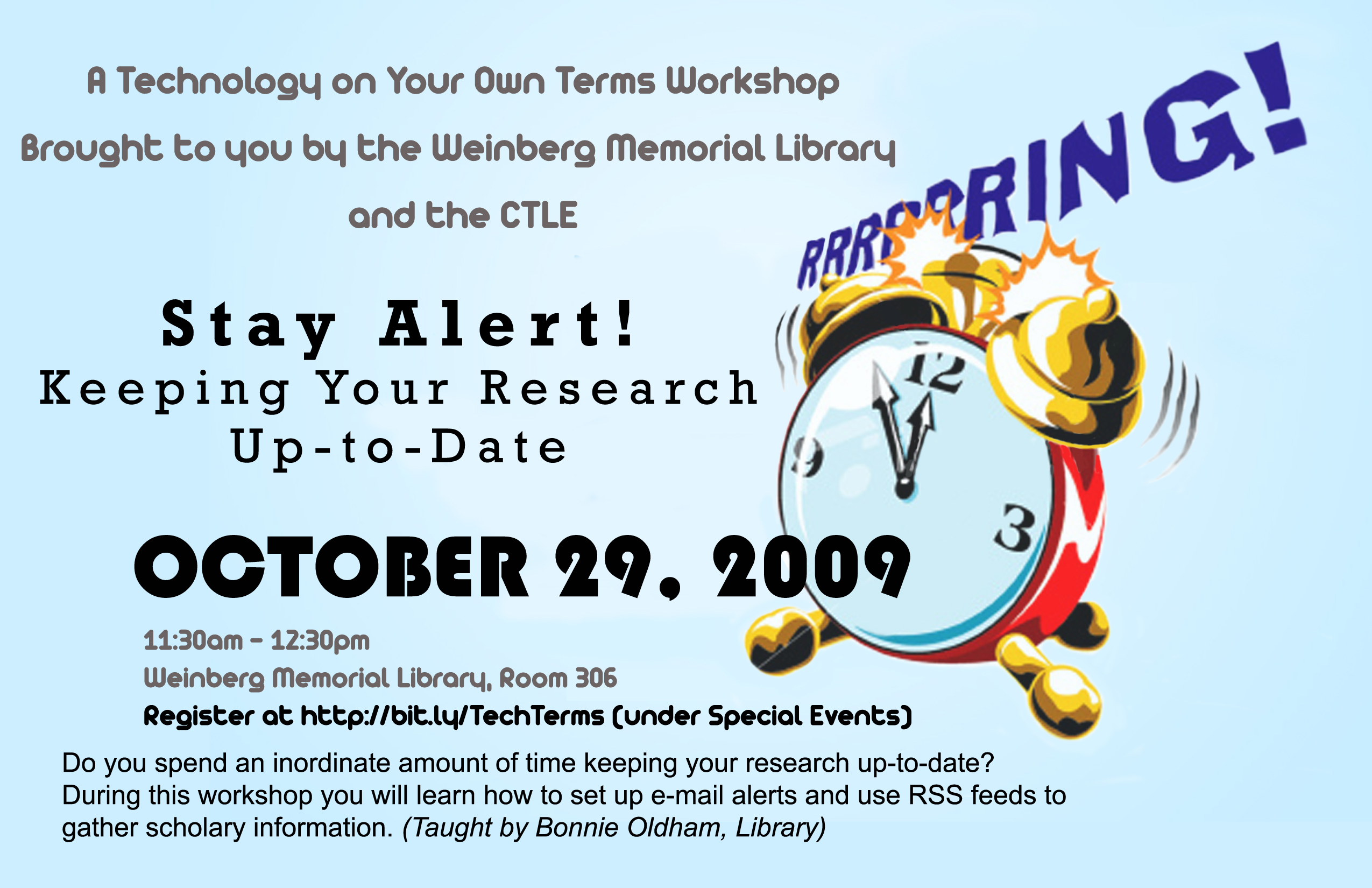 Our next Technology on Your Own Terms workshop is coming up on Thursday, October 29, from 11:30am – 12:30pm in WML room 306. If you are a University faculty or staff member doing research–this workshop is for you.
In "Stay Alert! Keeping Your Research Up-to-Date," Bonnie Oldham will explain how to set up e-mail alerts and use Rss Feeds to gather scholarly information.
Seats are limited, so be sure to register (under Special Events).