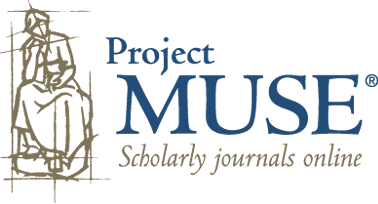 Exciting news! The article database Project MUSE has now designed an application for Facebook. "The University of Scranton Weinberg Memorial Library" (found here) has just added the Project MUSE search box to our FB Page, which means you can search for articles right from inside Facebook. I just tested it out, and it definitely works, allowing you to open the full-text .PDF's of articles in your results list.
There's a possibility if you use the search box from home, you'll be prompted for your My.Scranton username and password — but just type these in and you should have access to the full-text articles in this database.
This is a step in the direction of giving you guys full article searching and access capabilities from right inside Facebook, which is our ultimate goal.
So, give it a try! And if you hit a dead end, or for some reason you aren't able to access the full-text of articles in your results list, definitely let us know (leave a Wall comment or post in the discussion forums on our FB page) so we can fix the problem.
Just for fun: try running a search for "Pittsburgh Steelers" (I know, such a scholarly topic :-P ) and yinz should check out the .PDF of the 2nd hit in the results list! (And I'm not even a Pittsburgh native — just an adoring Steelers fan who laments their loss to Philly tonight. *sigh*)