Then JSTOR is a database you want to try.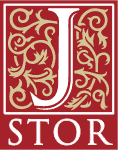 If you are looking for journal articles from as far back as 1865, this database will provide them for you, and in .PDF full-text format too. Here's how you would run a search for your topic, in order to find articles about that topic, which were written in bygone days:
Select JSTOR on our A-Z List of Databases.
The way to narrow your search to find journal articles from a specific time period is to place a check-mark in the box next to "Article" under "Limit To: Type:" and then to put the range of years you are looking for in the "Limit To: Date Range:" fields. So, for example, if I want journal articles on my topic from the years 1865-1940, I will check off "Articles" and then put "From: 1865" and "To: 1940."
Then, type your search topic into the Advanced Search field at the top of the page. Keep in mind that your topic may have been called by a different name back in the 1800s!
Then click "Search," look for article titles that cover what you need, click into them to read the abstracts (summaries) as needed, and select the .PDF option for viewing, printing and saving the articles for your research.
Remember, if you're working from home or your dorm, make sure you first sign into My.Scranton.edu, and then select "A-Z Database Listing" from inside the Library tab. This way, when you eventually get to JSTOR, the database will recognize you as a student, and it will let you access the full-text .PDF of the articles you need.
Ever wonder what was being written about, say, librarians, in the late 1800s-early 1900s? Go give the search a try to find out!* There is one very interesting article from 1929 about a study of ways that librarians cultivated "wholesome reading interests" back then ("Methods Employed to Stimulate Interests in Reading. I" by William F. Rasche, from The School Review, Vol. 37, No. 1 (Jan., 1929), pp. 29-36) — very interesting indeed.
*So, okay, I know most of you probably don't care about librarians and our fascinating history as public figures in the community… Ahem. But! Whatever your research interest is (for instance, I know there's an assignment going around about researching the same social issue in 3 different historical time periods) JSTOR is a great place to start in your search for old journal articles on the topic.