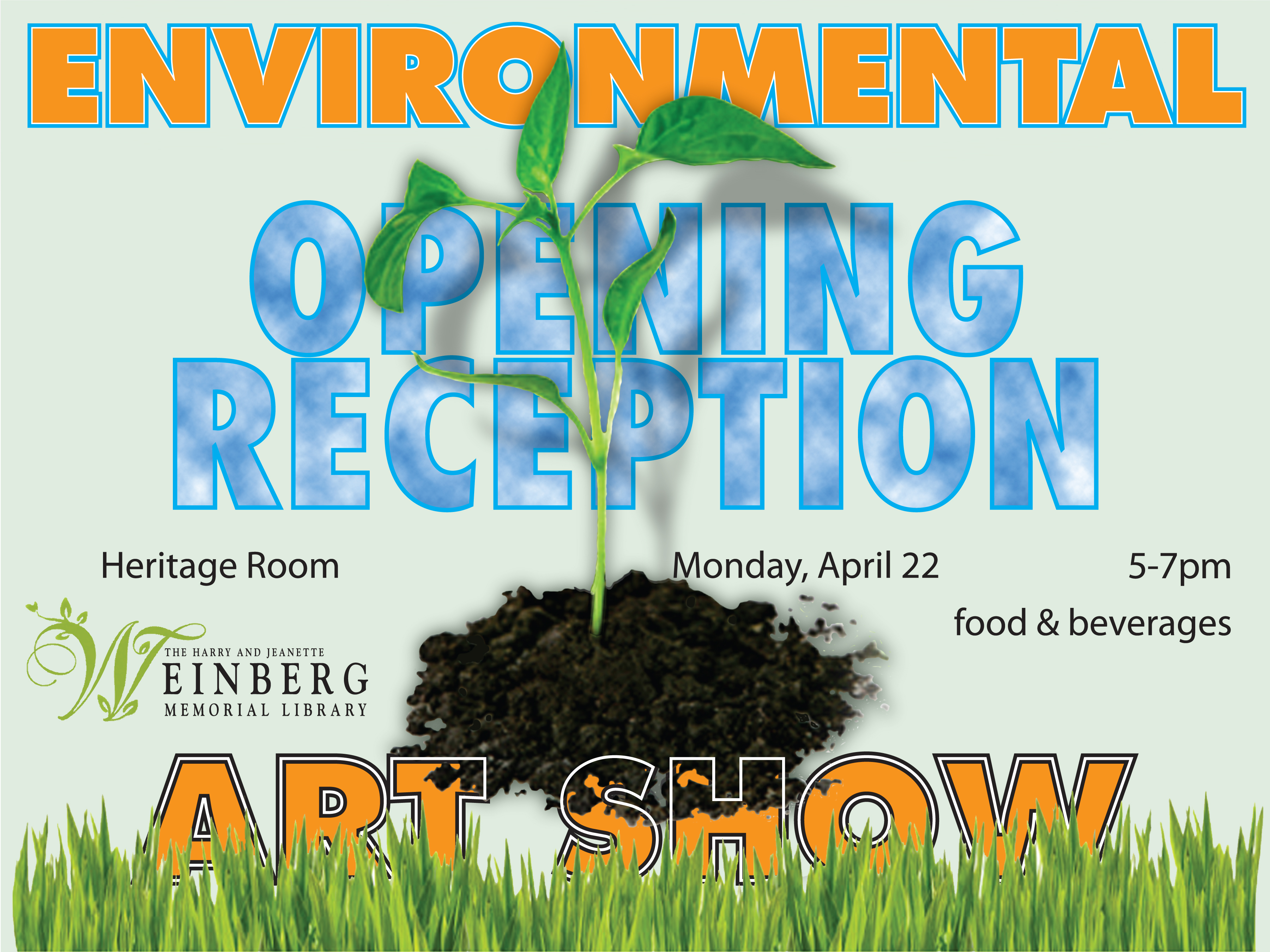 On Earth Day, Monday, April 22 from 5-7PM the 3rd Annual Environmental Art Show will host a reception open to the public.
The Environmental Art Show boasts a new Instagram Exhibit featuring dozens of photographs from student, staff, and faculty photographers, an exhibit documenting a U of S Travel Course that went to the Philippines , as well as numerous, diverse, and excellent artworks from sixteen different campus artists.
Please join us at the Reception Monday night to interact with the artists and appreciate their art. There will be light refreshments served.
The Art Show is open for viewing any time the library Heritage Room is open and will run until Noon on Thursday, April 25.