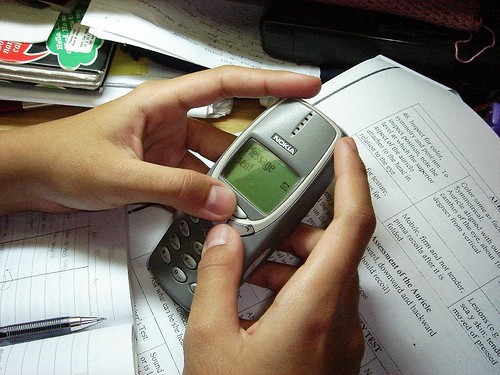 Photo courtesy of isla_yelo under a Creative Commons license
Starting today, you can now send text messages to the UofS Library Reference Desk at:
570-687-8787
Send us your library-related questions via text message, and we'll text you back an answer shortly, if you send the text during normal library hours.
If you text us when we're closed, we'll receive your text when we open up the next day, and text you back as soon as we get the question.
Please remember that your cell phone carrier may charge you for each text message sent and received. The library is not responsible for these charges.
More to come on this, but in the meantime, tell your friends! Happy texting!