Hello there! My name is Donna Mazziotti*, and I'm yet another of your new librarians here at the U. Although I've been around since last March, I figured this is a great place to tell you a little more about myself. You'll usually find me on the 2nd floor at the Reference Desk in the late afternoons and evenings, Sundays through Thursdays.
This is me: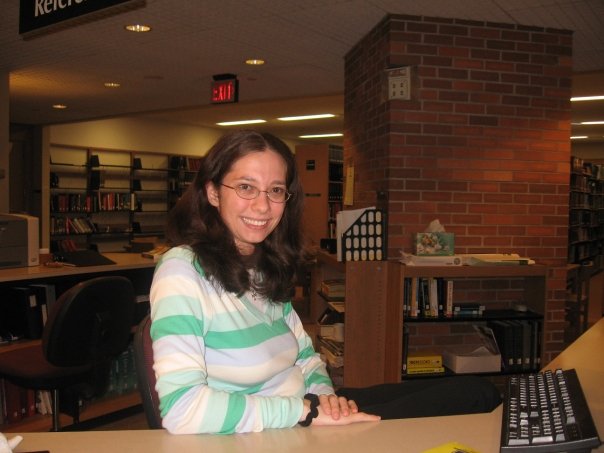 So, what would you like to know about me? I hail originally from Elmsford, NY (right next to White Plains, NY, which is just north of NYC). I went to undergrad at NYU, where I majored in Drama and English. Any theatre or literature geeks out there will find in me a kindred spirit! Then I went to Library School at Long Island University, where they turned me into a Searching-Junkie. This means if you have a really tricky question about how to search for information about a topic, I won't rest (literally) until we find something useful on it. In some circles, the fact that I enjoy this endeavor makes me a geek… But that's okay, because I have way too much fun doing it, so I can say sincerely that I look forward to meeting you soon and helping you tackle those tricky research questions!!
See you at the ref desk…
*Not to be confused with Donna Ramos, our esteemed cataloging librarian.