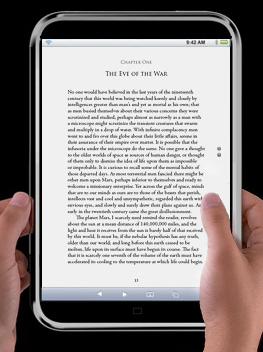 I'm somewhat of a traditionalist when it comes to reading, that is to say, I prefer paper and ink over plastic and electrons. However, I'm always open-minded and willing to try new things; so, a couple years back, I decided to read Aristophanes's The Clouds entirely on my desktop computer. Sadly, I couldn't make it all the way through and eventually ended up taking the book out of the library.
However, I did learn something from my experience, namely that it is possible to read large amounts of text entirely online. Personally, I read online all the time, but usually in the form of newspaper/journal articles and other short passages, though occasionally I have pulled-up a couple chapters from a book, in order to get by for the time being.
So if you left your book on the bus, or the library doesn't have it (highly unlikely), or your shipment hasn't come in from Amazon yet and you need to have a chapter read by tomorrow, then I suggest giving some of the following resources a try. Keep in mind, you don't need an iPhone or iTablet to read most eBooks, usually you can open them up right from your desktop/laptop, or even on most SmartPhones and PDAs.
Here are the top 5 FREE eBook sites, in my humble opinion:
1.) The Online Books Page – An Index of eTexts brought to us free of charge by the University of Pennsylvania Libraries.
2.) Project Gutenberg – There are over 25,000 free books in the Project Gutenberg Online Book Catalog. A grand total of over 100,000 titles are available at Project Gutenberg Partners, Affiliates and Resources.
3.) Bookyards.com – Bookyards has a total of 16,045 books, 41,384 external web links, 4,197 news & blogs links, 384 videos, 32,787 Ebook links and access to hundreds of online libraries (800,000 Ebooks) for your reading pleasure.
4.) JustFreeBooks – This website is actually a specialized search engine (similar to Google, except only searches eBook sites). Use the search box to find exactly what you are looking for.
5.) MemoWare.com – Contains over 18,000 "premium" titles. I can't vouch for exactly what they mean by premium titles, but there are some excellent Literature selections and even some Reference texts.