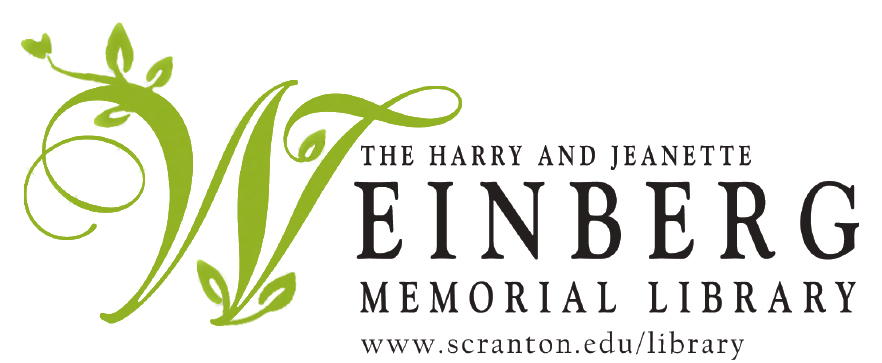 The next time you walk into the WML you might be in for a little surprise. We now have videos on the library's TVs. The videos, created by Professor Mary Beth Holmes's TV Production classes, are short Public Service Announcements which help to raise awareness of the issue of Sustainability. All videos were filmed in the Weinberg Memorial Library by University of Scranton students.
The library is dedicated to sustainability and being as environmentally conscious as possible. The Library Green Team had been looking for new and creative ways to educate students on the importance of conserving paper, recycling properly, and purchasing a travel mug and water bottle instead of buying disposable cups and plastic. Luckily for the library the University has talented students.
The six videos that display on the library's four TVs each send a unique message about sustainable issues in our library. In addition, these high quality and informative videos are able to convey the message of sustainability without making a sound… all of the videos are silent in order to not disturb those studying in the library.
The library sends special thanks to the twelve students who helped to create these videos, they are:
Laura Bonawits, Stephanie Conboy, Cory Burrell, Jonathan Oliveto, Catherine Fischer, Beth Posocco, Alycia McCarthy, Matthew Santanastaso, Dana O'Donnell, Lauren Fuller, Matthew O'Handley, and Alonso Villagomez Stock.