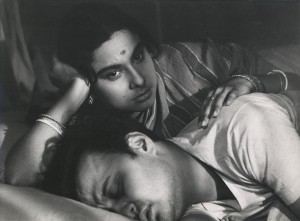 Please join us for a free screening of "The Big City" (Mahānagara) on Wednesday February 11th at 7 p.m. in the Moskovitz Theater in The DeNaples Center. Dr. Satyajit Ghosh will lead a discussion after the film.
One of famed director Satyajit Ray's greatest films, "The Big City" (Mahānagara) is set in Calcutta in the early 1960's. The film centers on the changes in society and how they affect a traditional Indian family. Subrata and his wife Arati are having trouble supporting children and his parents on his salary as a bank clerk. With her husband's reluctant support Arati takes a sales job in the city, but some family members have trouble adjusting to her new-found independence.
"The Big City" is in Bengali with English subtitles.
This event is open to faculty, staff, students and the public. Please email sharon.finnerty@scranton.edu for more information.
Film series sponsored by a University of Scranton Diversity Initiative Grant through the Office of Equity and Diversity.