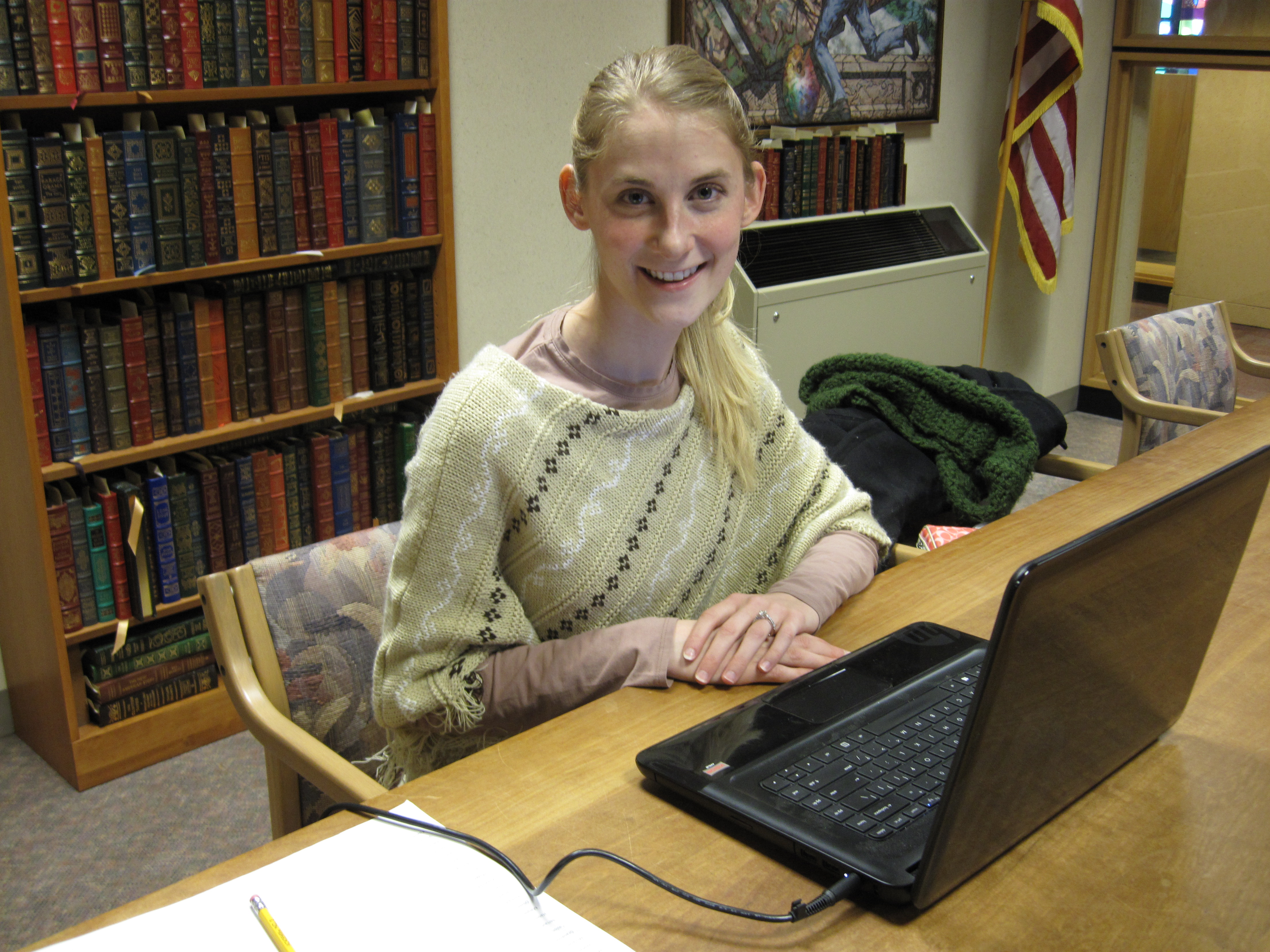 It's no surprise that Gabrielle Gorton is this week's featured student worker.  Gabby has only worked in the Special Collections Department for about a year, but the Library is grateful for all of her hard work on a variety of projects.
Gabby has assisted with processing negatives from the Terry and Paula Connors Photograph Collection and has also accessioned files from the Office of the Provost into the Archives.  Last spring Gabby volunteered at the Friends of the Library Annual Book Sale. Her major project at the moment is helping Special Collections Librarian Michael Knies organize his research that he gathered from the British National Library while on sabbatical in January.
Gabby is an Early Childhood Education major, and this semester she is completing a field placement in a first grade classroom. She is involved in various education clubs on campus and plans to graduate in the fall after finishing her student teaching placement.  Her outgoing and ambitious nature, along with her passion for education, will certainly prove valuable in a successful teaching career.
As an outdoor enthusiast Gabby loves horseback riding and camping, but currently most of her free time is spent excitedly planning her upcoming October wedding.
Gabby enjoys how friendly and helpful the Library staff is.  Her recommendation for other students is to take the time to become familiar with the Library and the many resources that it offers.
Thank you, Gabby, for all of your support to the Library!