Mark your calendars for April 25th and 26th!  We're just 63 days away from the Weinberg Memorial Library's annual Book and Plant Sale, and the Library's already buzzing with plans for this year's event, which will be held in the 5th floor Heritage Room.  As always, the Book and Plant Sale benefits the Friends of Harry & Jeanette Weinberg Memorial Library Endowment Fund.
Right now, we're collecting donations of books, plants, and tag sale items.  If you'd like to donate, you can drop off your books or other contributions at the Library, in the boxes just inside the Monroe Avenue entrance.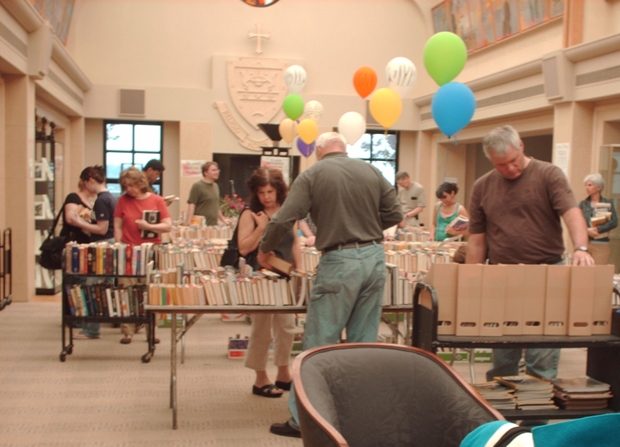 We're also looking for volunteers.  If you'd be willing to help us sort books and set up/take down the sale, please let us know!  Give Barb E. a call at 941-4078, and she'll add you to the volunteer list.
This year's sale starts on Friday, April 24th with a special "Preview Sale" for current Friends of the Library and Schemel Forum members (and current University of Scranton students – bring your Royal Card!) from 4pm – 9pm.  The sale is open to the public on Saturday, April 25th from 9am – 9pm and on Sunday, April 26th from 12pm – 4pm.  We'll see you there!